"Take me to the ocean, let me sail in the open sea, to breathe the warm and salty air and dream of things to be" – unknown"
There are always those places, the memories of which, are cherished forever and reminiscing about them lights you up and makes you go there again. Our sojourn in Varkala was one such unforgettable experience. Varkala in Kerala is one of the idyllic destinations in India which lends itself wonderfully to solitude. One is bound to fall in love with the laid-back and bohemian vibe of this place. So without further ado let's get started !!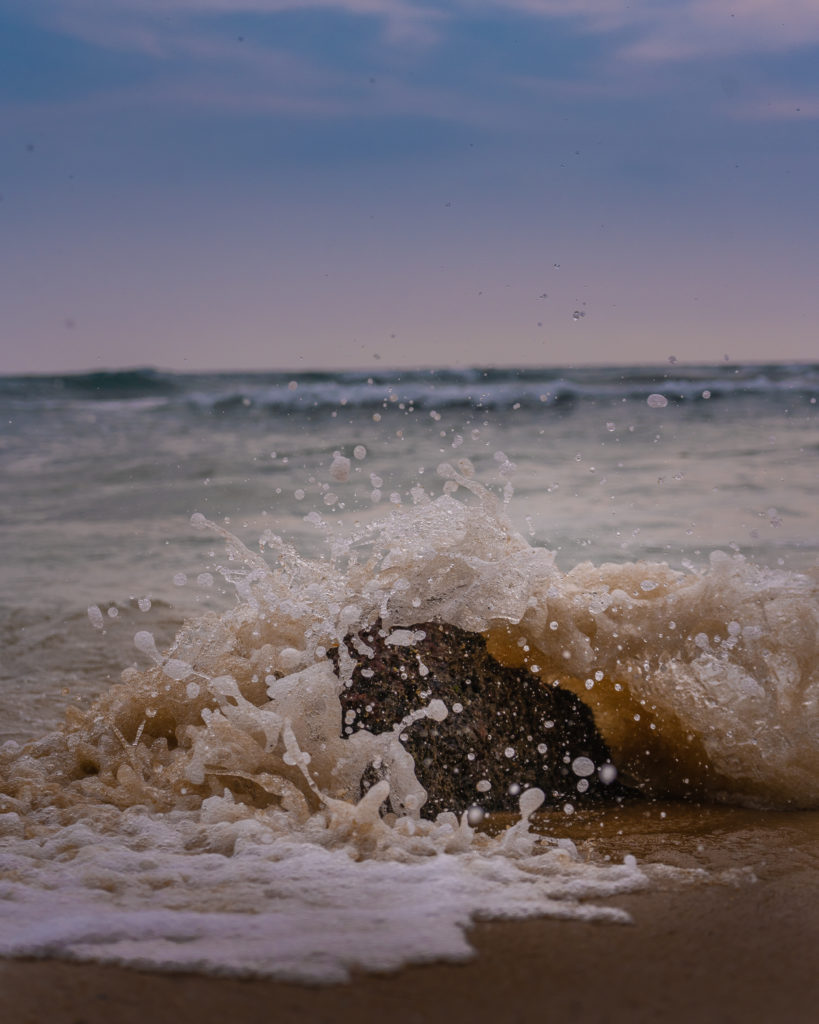 Varkala presents a very contrasting experience to the travelers. Where one side of Varkala has various prominent places of worship including the famous 2000 year old Janardana Swami Temple and Sivagiri Mutt, the other side with the Varkala cliff and the Varkala beach displays quite a peaceful vibe. We visited Varkala in the last week of December as a part of our Kerala Trip (Kochi -> Munroe Islands -> Varkala) and loved every bit of our stay there. Please click here to refer to our detailed blog on Kochi
In spite of us travelling in the peak time of Christmas, we didn't experience splurge of tourists in Varkala when we travelled during the peak season, we did not see a lot of tourists coming here, it may be because still a lot of Indian travellers do not visit here.
Getting There
In the last couple of years, Varkala has gained immense popularity with Foreigners and Indians alike as an alternative beach destination over congested Goa bearing the burden of over tourism. This small town is just one hour (36 km) drive from Thiruvanathapuram and once you fly down to Thiruvanathapuram you can easily get chauffeur driven cabs from here to reach Varkala at an economical tariff of ~1500 INR.
You can also opt to fly in to Kochi and drive around 170 km to reach Varkala (driving time~4 hrs). But go for this option only if you have Kochi added in your itinerary. We chose this option as we planned to cover Kochi and stop for a day at Munroe Islands en route to Varkala.
(Click here to refer to our Kochi Blog)
On the way to Varkala from Kochi, we stopped at Nalla Bhoomi for lunch and treated our taste buds with some sumptuous non vegetarian food
Click here for the Google Maps location of the restaurant
Where to stay
Varkala hosts multiple accommodation options suiting luxury to budget travellers. But we would suggest to choose any hotel with 4 star+ ratings on any of the booking platforms at the Varkala Cliff. Also Varkala Cliff has some really amazing cafes serving sumptuous breakfast (Darjeeling Cafe being our favourite) so it is better to go for a room in the hotel without breakfast. We actually didn't stay at the cliff but once we reached there, we realised that we should have
Must Dos in Varkala
Varkala Cliff
Varkala is the only place in Southern Kerala where cliffs are found adjacent to the sea and these cliffs give a spectacular and unending view of the Arabian Sea. The Varkala Cliff is the most happening part of the town with all the major hotels, restaurants, cafes and shops nestled on the cliff each offering an unobstructed view of its own
The cliff is the most happening place to be in Varkala, with stunning views of the sea. From the cliff, the Varkala beach reachable only by stairs. We felt the beach was quite neat & never overrun with too many people
 

 

View this post on Instagram

 
On the cliff you can indulge in quite a few activities like Kerala massage and spa, tattoos making, yoga, shopping, paragliding or simply relax at any cafe and enjoy the view of the endless sea
 

 

View this post on Instagram

 
Where to Eat
Varkala cliff hosts a lot of beautiful sea facing cafes, resorts & restaurants. From these, one can enjoy the serene beach views from any place on the cliff. Make sure you account for their leisure pace of service while ordering food. Almost all restaurants serve beer but you wont find the details in any menu. If you ask for it, they may serve it depending on the availability. The fun part is they camouflage beer in the coffee mugs 
Darjeeling Cafe finds a special mention in our blog as we visited this lovely cafe a couple of times and really loved the vibe and the food of the place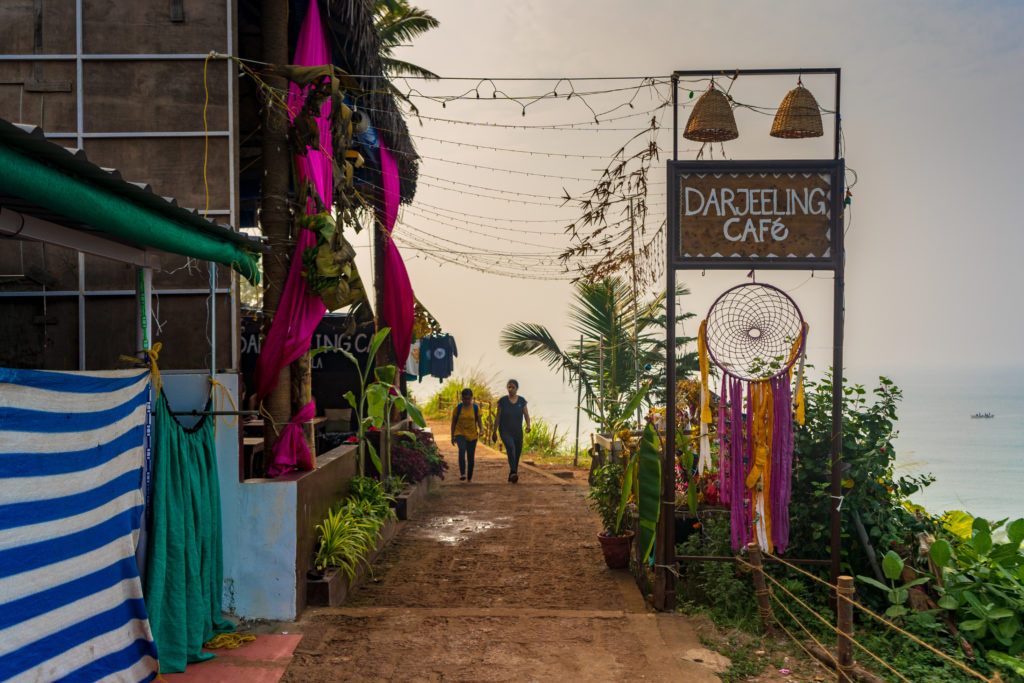 View this post on Instagram

 
Odayam Beach
After having a gala at the Varkala cliff we headed to the Odayam Beach next day to enjoy some time in solitude. The Odayam beach is situated further north of Varkala beach and is perfect if you want to enjoy in each other's company. we chose to stay for a night at the Palm Tree Heritage and were given a beautiful One Bedroom Villa with a Sea View. Click here to check more about the place. 
 

 

View this post on Instagram

 
 

 

View this post on Instagram

 
 

 

View this post on Instagram

 
Kappil Beach
Those of you know us well, would know that we always go to a place with a well researched itinerary. It always helps us to get the maximum out of our trip and the same research goes into our blog to help the fellow travelers. But we also make sure to keep aside some time where we roam around the place aimlessly to discover something different and new. And this is how we discovered the Kappil beach while driving around Varkala and we were so glad that we did. There is a small stretch of road here which has the Kappil beach on one side and the Kappil lake on another. A perfect photo opportunity for a drone shot
 

 

View this post on Instagram

 
Click here for the Google Location of the Kappil Beach
This is surely one of the untouched places of Varkala. As it looked like, not a lot of tourists pay visit to this beach and we could only find the local fishermen doing their daily chores. We took some pictures and proceeded from there
 

 

View this post on Instagram

 
Hope you enjoyed this post. Let us know in the comments or by sharing it with the social media links! We'd love to keep sharing travel tips so feel free to subscribe by e-mail. You can also follow us on Instagram and Facebook