It was sometime in January and our feet were itching for a vacation. We usually plan our vacations at least 4-5 months in advance and not having a vacation in sight made us worried. After a bit of researching and seeking suggestions from our globetrotting friends we decided to head to Vietnam. It was a country that had postcard perfect countryside villages, stunning & unspoiled beaches, amazing cityscapes, world famous Unesco heritage sites, marvelous bays & lastly some delicious food with a good health quotient. All boxes ticked for us
Visa Process
Tourist visa process for Vietnam was fairly simple for us as it was visa on arrival, just need to have an Indian Passport valid for at least 6 months beyond arrival date and one visa arrival letter to be submitted at the arrival airport in Vietnam. Our hotel in Hanoi sent us the visa arrival letter and charged us 10 USD per person for the service. We also paid 25 USD per person towards the visa stamp. Would recommend you to check with you hotel in Vietnam for this service as having a visa arrival letter would save you good time at the airport
Getting there
People usually fly to Hanoi (city in North Vietnam) or Ho Chi Minh (city in South Vietnam) depending on their itinerary. As we planned to cover North and central Vietnam, we decided to fly to Hanoi, the capital of Vietnam with Air Asia. We took a late evening flight from Bangalore and eight hours later landed at the Noi Bai Airport, Hanoi to be picked up by a private car and dropped at our hotel in Hanoi just in time for the breakfast
Pro Tip:
Currency is the king in Vietnam so make sure you are prepared in advance for it. We carried the USD currency notes and got it converted to Vietnamese dong notes in a shop near our hotel in the Hanoi old quarters
The roads in any city in Vietnam are quite narrow and busy. Would suggest you to hire a bike for peaceful commuting within the city. We would recommend bike renting from 

Motorvina

 (contact number: +84 935922866) for bike rentals in Vietnam
Day wise Itinerary
Day 1: Hanoi
Once arrived in Hanoi, we could finally gleam with joy to actually starting to experience what we have been extensively reading about Vietnam through multiple blogs and vlogs. We arrived in the Hanoi city, the capital of Vietnam in the morning and were taken to our hotel, Paradise Boutique hotel via private transfer. We would strongly recommend staying at the hotel.
View this post on Instagram
Hanoi city is quite famous for its street food culture. And since we were a bit tired from our over night journey, we didn't plan to do any sight seeing but explore the markets of Hanoi and follow our Hanoi food Itinerary for the day to indulge in Vietnamese cuisine (yes we make one for every trip and follow it religiously). We roamed the streets of old quarters, in & around Hoan Kiem Lake & enjoyed the local flavors of Hanoian food. Click here to check out our street food guide on Hanoi. The same day, we left for Danang, checked in our hotel & called it a day
Day 2: Hai van Pass and Danang
The day started early with a good deal of enthusiasm as we set off for our bike ride on the Hai Van Pass. Stunning seaside views, mountainous landscape, low lying puffy clouds, wide open road, fresh air, and the thrill of discovering what lies around the next bend aptly describe the Hai Van Pass. Click here to read about our Hai Van Pass experience
After enjoying the ride, we stopped for lunch at Lan Co Beach & then headed to Hue. It was a 1 hour drive but it was a hot afternoon & by the time we reached Hue, we were extremely exhausted. Hue – the imperial city has a lot of historic sites to visit but due to dearth of time, we could only visit the Citadel
View this post on Instagram
View this post on Instagram
Our 2 Cents:
If you are planning to visit Hue from Danang, we would suggest to stay for a night at Hue instead of just doing a day trip to be able to cover all the historic sites in Hue. For a day trip, you can avail the option of coming back to Danang in a cab to avoid driving bike all the way back to Danang
We recommend to start your day early & visit the sites in Hue in the morning because the heat can get unbearable in afternoons
We relaxed a bit once we reached our Hotel in Danang and then headed to enjoy the nightlife of Danang. Luckily it was Friday & the city of Danang was in its full glory. The beautifully lit bridges, local eateries lush with crowd and dance parties at some high-end hotels. If in Danang over the weekend, do not miss the dazzling display of lights, fire & water show at Dragon Bridge. Its quite fun to see Dragon spitting fire & water
View this post on Instagram
View this post on Instagram
Day 3 – 5: Hội An
It is very difficult to say which city in Vietnam we loved the most. But we would still say it was Hoi An. We just fell in love with this ancient riverside town for it's gleaming lanterns, tasty food, chatty friendly locals and traditional rustic architecture
View this post on Instagram
View this post on Instagram
We paddled our bicycles through the lantern lit lanes, beautiful riverside, paddy fields, centuries old tailor shops, chinese houses, beaches and more. This city made us feel that life is just so much prettier with those colorful lit up lanterns and those bougainvilleas hanging around in every nook & corner.
View this post on Instagram
Our 2 Cents:
Try and visit Hoi An over the weekend as with more people visiting the city is decorated more with lanterns adding to its charm
Wear comfortable shoes as you may have to walk a bit since the vehicles are not allowed near the town riverside
Day 6 – 8: Bai Tu Long Bay
The bays in Vietnam are like what Eiffel Tower is to France. A trip to Vietnam is incomplete without visiting them. Halong bay is the most popular of all the bays thanks to its high popularity on Instagram, easy accessibility, more cruise options to choose from. But we instead chose Bai Tu Long Bay which lies to the north east of the Halong Bay for the solitude it offered and was every bit as beautiful as Halong. If you are looking for a more peaceful escapade with lesser cruises around and lesser crowds, we would recommend Bai Tu Long Bay over the Halong bay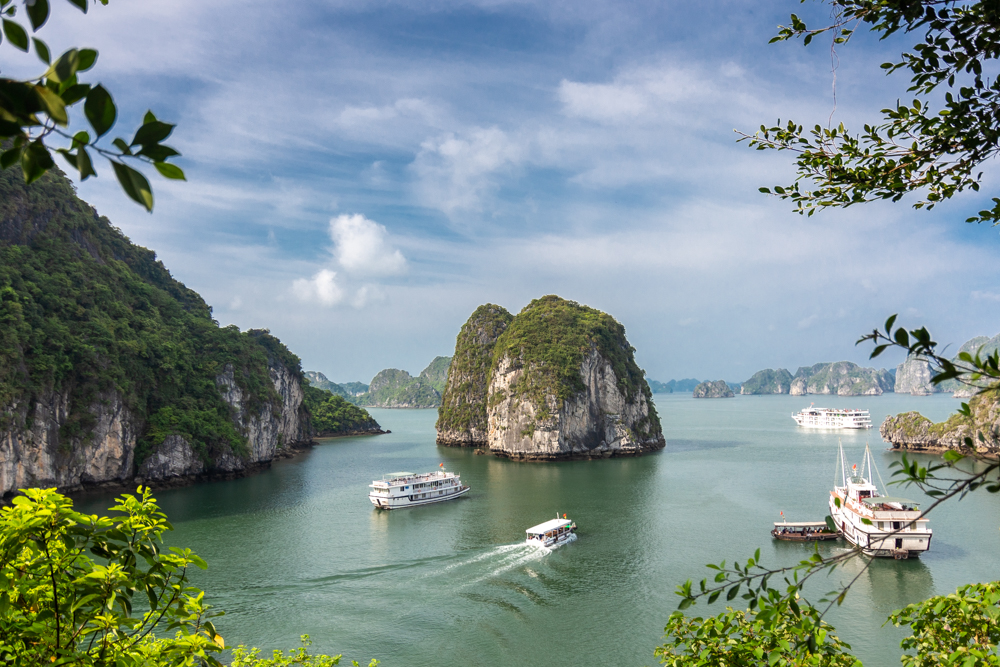 View this post on Instagram
View this post on Instagram
Day 9: Ninh Binh
Ninh Bing is located just ~100 km from Hanoi and is also popularly known as the Halong Bay of the land. We did a day trip to Ninh Binh from Hanoi but to regret later on why we didn't plan a day's stay there. Major tourist attractions in Ninh Binh include Hang Mua, Tam Coc, and Trang An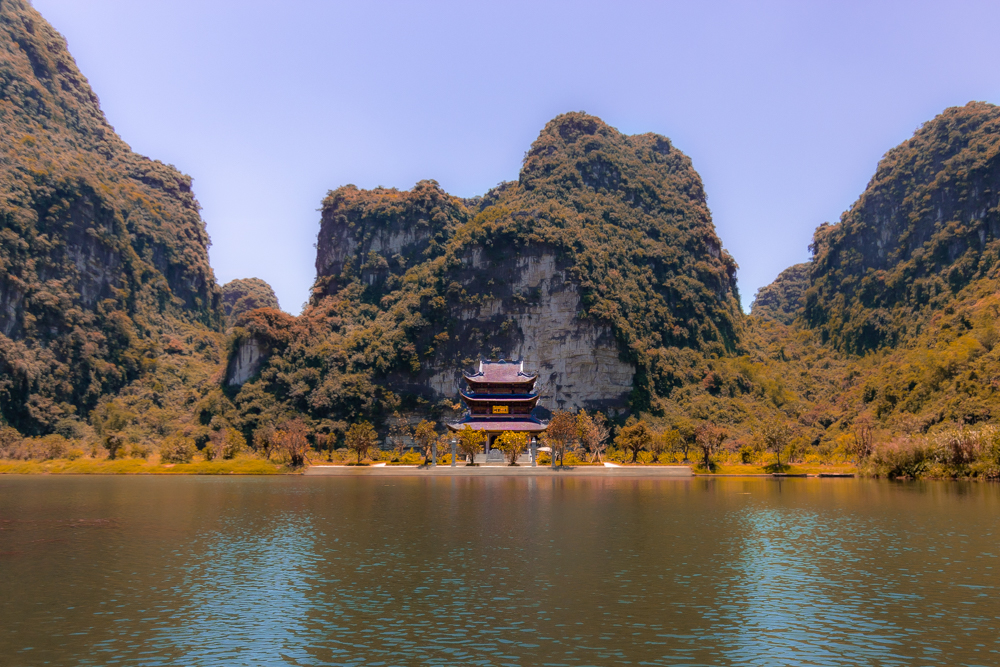 View this post on Instagram
Day 10: Hanoi
Before bidding Adieu to this beautiful country we spent our last day in Hanoi exploring some hidden gems of the city. Like the Binh Minh Jazz Pub famous amongst the locals, the Iconic Long Bien Bridge and The train street amongst others
View this post on Instagram
View this post on Instagram
Hope you enjoyed this post. Let us know in the comments or by sharing it with the social media links! We'd love to keep sharing travel tips so feel free to subscribe by e-mail. You can also follow us on Instagram and Facebook